Specialized Alzheimer's and Dementia care that brings daily comfort, engagement and joy.
The impact of memory loss can be devastating. At Sayre Christian Village, we understand and consider everyone involved when it comes to specialized memory care. Our highly trained team works with those with memory loss from Alzheimer's or dementia to ensure the highest quality of life. Our daily mission is to engage each resident in a way that preserves their choices, promotes their current abilities and supports their independence in a secure environment.
Families are also provided assistance to help them understand and cope with the challenges presented by memory loss. We always welcome family members to visit their loved ones frequently, and to take advantage of every amenity offered at Sayre Christian Village. Share a meal in the dining room, take a stroll through the courtyard, or play a game in the common area.
When our team of caregivers get to spend time with families, we get to understand more about about new friend.  Likes, dislikes, hobbies, past times, childhood memories, occupations, family members and milestones all provide our team with an opportunity for a deeper level of connection and understanding. This knowledge transforms into personalized activities and conversations that promote exceptional care for your loved one.
Our Residents Feel Safe, Secure and Valued with the Best Friends™ Approach to Memory Care.
A hallmark of our assisted living memory care program is the Best Friends™ approach to dementia care. This comprehensive approach was developed in the 1990s by Virginia Bell and David Troxel while they were conducting research at the University of Kentucky's Alzheimer's Disease Research Center. The trademarked approach is based on the idea that the single most important thing a person with dementia needs, is a "best friend."  A best friend understands their situation, empathizes with them, is steadfast with love and support, and is dedicated to helping the person feel safe, secure and valued at all times.
Three chef-inspired meals available daily
On-campus dietician approving meals
Restaurant-style dining room
Option to dine family-style
Get meals delivered to your apartment
Outdoor Dining Pavilion available
Basic utilities, aside from phone are included
Assisted living services included
Assisted living services a la cart
Social and cultural activities and programs
Worship and Bible studies on campus
Full-time Chaplain
Courteous staff available 24/7
Weekly linen services provided
Weekly housekeeping services
Maintenance-free living
Scheduled transportation
Pull cords for use in an emergency
Trash removal services
Laundry rooms available on all floors
Washer & Dryer in each Expansion unit
Convenient parking
Complimentary Common Space Wi-Fi
Full-size kitchens with modern appliances
Stove/oven and full refrigerator/freezer in all
Beauty Salon
Fitness Center
Outpatient Therapy
Bistro
Multipurpose Event Center
Great Room
Fireside Lounge
Wraparound Porch
Library
Inner Courtyard (private park)
One and two-bedroom units
"Accessible" one-bedroom units
Full-size kitchen with range and refrigerator
Blinds, cable, and telephone hookups
24/7 emergency response systems
Individual climate control of each apartment
Keyed access for privacy
HVAC, water and trash removal included
Washers/dryers
Community gardens & outdoor dining patio
Service coordinator
Baunta Chapel
The Baunta Grill
Beauty salon
Transportation to shopping centers
State-of-the-art Rehabilitation Center
OT Therapy Kitchen
Sayre Healthcare Center's Life Enrichment Program
Therapeutic Life Enrichment Activities
Chapel
Life Enrichment Dining & Event Center
Courtyards
Dayroom Lounges
Life Enrichment Options by Location
The Sayre Christian Village Life Enrichment Team is the envy of senior living communities due to the high amount of quality events, activities, and off-site trips they put together for the residents.
Families are always welcome at each and every opportunity on the activity calendar as well. Check out what's happening this month!
Award-winning Life Enrichment Team
'Cruise Ship' itineraries every day
3500 different activities provided across campus last year
Wellness activities
Social engagement
Stimulating creative endeavors
Adventures on community outings, and spiritual programming
Resident-Driven Activity Calendar
Transportation to Local Shopping
Cultural Outings and Restaurant Trips
Bingo and Birthday Parties
Personalized activities designed to empower the individual
Spiritual Activities
Physical Activities
Mental Health Activities
On-location events
Special outings for those who are able to leave the Healthcare Center.
Large and small groups
One-on-one contact
Creative Arts
Dining Options by Location
Restaurant-Style Dining
All-Day-Dining from 7 AM - 7 PM
Our Culinary Team loves to create dishes that surprise & delight, with local ingredients and seasonally curated menus to keep meals exciting and fresh for our residents.
Our all-day-dining menu is inspired by our chef's favorite Southern comfort cuisine that allows you to eat what you want, when you want.
Meals are served in our open and airy restaurant, café, alfresco in the pavilion, or in your apartment.
The residents see the café as their local place to catch up & meet friends and family for a quick bite or cup of coffee.
It's also a spot to catch the game, enjoy hands-on food demonstrations and cooking classes from Chef Justin and the team!
Feel like dining alfresco?
You'll be able to dine in the open-air, covered pavilion right off the restaurant. The breeze and the view are worth getting up early for! Or, opt to enjoy your lunch or snack on one of two different umbrella-shaded table groupings in the gorgeous park-like courtyard.
Plan on having a hand-dipped scoop of ice cream with friends or family on the covered wrap-around porch, while rocking on one of the many rocking chairs.
Local fresh fruits and vegetables are always a focus for our team's in-house dietitian. In fact, we celebrate a 'super food of the month' all year round. Tasty and nutritious food is important for whole body wellness. Our culinary team cooks from scratch for peak freshness and taste.
With a large menu, there is something for everyone and diets can be accommodated. Our team is focused on making meal time your favorite time of the day.
Dining at Baunta Apartments & Forest View Residents
Take in lunch and a view! The Baunta Grill serves up delicious daily specials, soups, salads, sandwiches, and more in a large dining room with an entire wall of floor to ceiling windows overlooking a grand patio with a forest-like backdrop.
Both Forest View and Baunta residents enjoy a very affordable dining menu for residents and guests. Many diners will come down for lunch and then take an entree to go for dinner when they don't feel like cooking! Residents may also opt to dine at Friendship Towers any time!
Your guests are always welcome in the dining room; this is your home. You might catch a game on the big screen, see a family gathering after church, or overhear lively discussion from one of the many clubs on campus at the Baunta Grill.
At Sayre Healthcare Center, three well-balanced meals are served daily in the Life Enrichment Center, day rooms, or in the comfort of resident rooms.
Guests are always welcome; meal tickets are available at the front desk for a small fee. Snacks are available at any time.
We have a full-time Registered Dietician on staff and a culinary team that cares about the residents' dining preferences and enjoyment.
Most therapeutic diets are able to be accommodated.
Residents who access our health services take comfort knowing they receive remarkable care from an experienced and compassionate team.  We strive to create an environment that promotes quality of life and freedom of choice. Health Services are there if and when they are needed. Sayre Christian Village has been enabling residents to age in place for 40+ years!
We are blessed to have a full-time Chaplain on staff to be a part of your spiritual journey, to lead worship and weekly Bible studies.
Frequently Asked Questions
What Friends & Family Say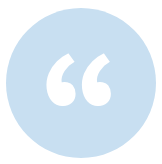 A very close friend of ours lives here now and we're so grateful this place exists. He's very well taken care of and loves being there. The staff is excellent and it's a good community. Clean and well kept. The surrounding campus is nice too, and it's in a decent neighborhood. We're very happy with it.
Aaron Jones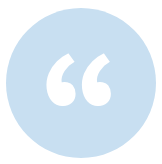 I love everything about Sayre Christian Village. All the steps that have taken and are taking to keep COVID out are truly impressive. Also, I believe their faith-based approach to care giving gives them a leg up.
Biff Buckley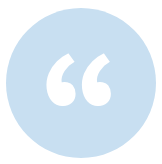 I have had the pleasure of seeing the care that Friendship Towers gives to their residents. The staff truly cares for the residents and their families. They have fun, engaging activities and the residents feel a great sense of community. A wonderful place for seniors to thrive!
Amy Broaddrick