Experience the best of senior living at Sayre Christian Village's Friendship Towers
Friendship Towers at Sayre Christian Village has once again been voted the "Best Assisted Living Community and Best Independent Living in Lexington" by ABC 36 Viewer's Choice Awards.
We are duly certified to provide both levels of care in one building. Our Assisted Living care program is designed for residents who value independence but may need extra help with daily activities. Our dynamic and engaging staff customize activities based on residents' interests, ensuring an active lifestyle.
You'll feel like family with our highly trained team, who go above and beyond to ensure your comfort, safety, and inspiration. Enjoy all-day dining and spacious apartments that make it easy to call Friendship Towers home. Begin with independent living and transition to assisted living care, with access to healthcare services on campus if needed.
Come see for yourself why we're the best by scheduling a tour today.
Written information relating to this community's or facility's services and policies is available on request. (KRS 216.595 (1) (b).
The Lifestyle You Seek. The Assistance You Need. The Compassion of Family.
Comfortable & Open Floor Plans
24-Hour Access to Professional Staff
Spiritual Services on Campus
Fresh & Seasonal Dining Options
Beautiful Well-Kept Common Area
Three chef-inspired meals available daily
On-campus dietician approving meals
Restaurant-style dining room
Option to dine family-style
Get meals delivered to your apartment
Outdoor Dining Pavilion available
Basic utilities, aside from phone are included
Assisted living services included
Assisted living services a la cart
Social and cultural activities and programs
Worship and Bible studies on campus
Full-time Chaplain
Courteous staff available 24/7
Weekly linen services provided
Weekly housekeeping services
Maintenance-free living
Scheduled transportation
Pull cords for use in an emergency
Trash removal services
Laundry rooms available on all floors
Washer & Dryer in each Expansion unit
Convenient parking
Complimentary Common Space Wi-Fi
Full-size kitchens with modern appliances
Stove/oven and full refrigerator/freezer in all
Beauty Salon
Fitness Center
Outpatient Therapy
Bistro
Multipurpose Event Center
Great Room
Fireside Lounge
Wraparound Porch
Library
Inner Courtyard (private park)
The Sayre Christian Village Life Enrichment Team is the envy of senior living communities due to the high amount of quality events, activities, and off-site trips they put together for the residents.
Families are always welcome at each and every opportunity on the activity calendar as well. Check out what's happening this month!
Award-winning Life Enrichment Team
'Cruise Ship' itineraries every day
3500 different activities provided across campus last year
Wellness activities
Social engagement
Stimulating creative endeavors
Adventures on community outings, and spiritual programming
Restaurant-Style Dining
All-Day-Dining from 7 AM - 7 PM
Our Culinary Team loves to create dishes that surprise & delight, with local ingredients and seasonally curated menus to keep meals exciting and fresh for our residents.
Our all-day-dining menu is inspired by our chef's favorite Southern comfort cuisine that allows you to eat what you want, when you want.
Meals are served in our open and airy restaurant, café, alfresco in the pavilion, or in your apartment.
The residents see the café as their local place to catch up & meet friends and family for a quick bite or cup of coffee.
It's also a spot to catch the game, enjoy hands-on food demonstrations and cooking classes from Chef Justin and the team!
Feel like dining alfresco?
You'll be able to dine in the open-air, covered pavilion right off the restaurant. The breeze and the view are worth getting up early for! Or, opt to enjoy your lunch or snack on one of two different umbrella-shaded table groupings in the gorgeous park-like courtyard.
Plan on having a hand-dipped scoop of ice cream with friends or family on the covered wrap-around porch, while rocking on one of the many rocking chairs.
Local fresh fruits and vegetables are always a focus for our team's in-house dietitian. In fact, we celebrate a 'super food of the month' all year round. Tasty and nutritious food is important for whole body wellness. Our culinary team cooks from scratch for peak freshness and taste.
With a large menu, there is something for everyone and diets can be accommodated. Our team is focused on making meal time your favorite time of the day.
Frequently Asked Questions
Residents who access our health services take comfort knowing they receive remarkable care from an experienced and compassionate team.  We strive to create an environment that promotes quality of life and freedom of choice. Health Services are there if and when they are needed. Sayre Christian Village has been enabling residents to age in place for 40+ years!
We are blessed to have a full-time Chaplain on staff to be a part of your spiritual journey, to lead worship and weekly Bible studies.
What Friends & Family Say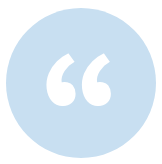 A very close friend of ours lives here now and we're so grateful this place exists. He's very well taken care of and loves being there. The staff is excellent and it's a good community. Clean and well kept. The surrounding campus is nice too, and it's in a decent neighborhood. We're very happy with it.
Aaron Jones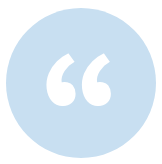 I love everything about Sayre Christian Village. All the steps that have taken and are taking to keep COVID out are truly impressive. Also, I believe their faith-based approach to care giving gives them a leg up.
Biff Buckley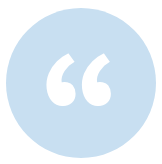 I have had the pleasure of seeing the care that Friendship Towers gives to their residents. The staff truly cares for the residents and their families. They have fun, engaging activities and the residents feel a great sense of community. A wonderful place for seniors to thrive!
Amy Broaddrick