Sayre Christian Village is packed full of amenities designed for older adults throughout all stages of life, that are designed with your healthcare care needs remaining top-of-mind. Sayre Christian Village offers a maintenance-free lifestyle with all the care you need, and entertainment you desire.
Three chef-inspired meals available daily
On-campus dietician approving meals
Restaurant-style dining room
Option to dine family-style
Get meals delivered to your apartment
Outdoor Dining Pavilion available
Basic utilities, aside from phone are included
Assisted living services included
Assisted living services a la cart
Social and cultural activities and programs
Worship and Bible studies on campus
Full-time Chaplain
Courteous staff available 24/7
Weekly linen services provided
Weekly housekeeping services
Maintenance-free living
Scheduled transportation
Pull cords for use in an emergency
Trash removal services
Laundry rooms available on all floors
Washer & Dryer in each Expansion unit
Convenient parking
Complimentary Common Space Wi-Fi
Full-size kitchens with modern appliances
Stove/oven and full refrigerator/freezer in all
Beauty Salon
Fitness Center
Outpatient Therapy
Bistro
Multipurpose Event Center
Great Room
Fireside Lounge
Wraparound Porch
Library
Inner Courtyard (private park)
One and two-bedroom units
"Accessible" one-bedroom units
Full-size kitchen with range and refrigerator
Blinds, cable, and telephone hookups
24/7 emergency response systems
Individual climate control of each apartment
Keyed access for privacy
HVAC, water and trash removal included
Washers/dryers
Community gardens & outdoor dining patio
Service coordinator
Baunta Chapel
The Baunta Grill
Beauty salon
Transportation to shopping centers
State-of-the-art Rehabilitation Center
OT Therapy Kitchen
Sayre Healthcare Center's Life Enrichment Program
Therapeutic Life Enrichment Activities
Chapel
Life Enrichment Dining & Event Center
Courtyards
Dayroom Lounges
Residents who access our health services take comfort knowing they receive remarkable care from an experienced and compassionate team.  We strive to create an environment that promotes quality of life and freedom of choice. Health Services are there if and when they are needed. Sayre Christian Village has been enabling residents to age in place for 40+ years!
Each day at Sayre Healthcare Center is an opportunity for joy!  We offer an array of exciting and thought-provoking activities to keep residents engaged. With a continued emphasis on health and wellness, our staff of professionally trained caregivers take an individualized approach for each of the seniors we serve at Sayre Christian Village.
We are blessed to have a full-time Chaplain on staff to be a part of your spiritual journey, to lead worship and weekly Bible studies.
What Friends & Family Say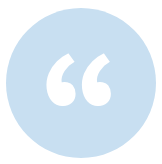 A very close friend of ours lives here now and we're so grateful this place exists. He's very well taken care of and loves being there. The staff is excellent and it's a good community. Clean and well kept. The surrounding campus is nice too, and it's in a decent neighborhood. We're very happy with it.
Aaron Jones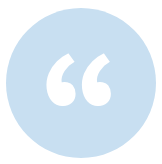 I love everything about Sayre Christian Village. All the steps that have taken and are taking to keep COVID out are truly impressive. Also, I believe their faith-based approach to care giving gives them a leg up.
Biff Buckley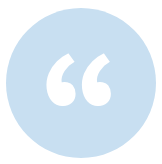 I have had the pleasure of seeing the care that Friendship Towers gives to their residents. The staff truly cares for the residents and their families. They have fun, engaging activities and the residents feel a great sense of community. A wonderful place for seniors to thrive!
Amy Broaddrick