Respite Care in Lexington, KY providing help and home for caregivers and loved ones.
Respite care is a helping hand when you need it, whether you're a caregiver in need of short-term relief or a person recovering from an illness or surgery.
Sayre Christian Village offers short term respite stays in Friendship Towers Assisted Living community that can be tailored to fit the needs of the individual.
As a caregiver, we know that there is often guilt associated with traveling because it can take you away from your loved one. We are glad to offer you peace of mind because we know that you need to be recharged from time-to-time due to the complications and stress that can come with being the main caregiver for a family member. Please think of us as a support system when you need us.
As a patient, you may be independent but surgery or illness put you in a situation where you just need a little extra help transitioning from the hospital to your home. Often times, we're most needed around holidays or family travel. We step in to assist with daily tasks like ensuring you have healthy meals, medication reminders, restroom visits and more.
We're here to be as convenient as a hotel with the safety, security and assistance of a top-rated older adult certified assisted living community.
Respite Care Amenities and Services
While you are here, enjoy access to all our assisted Living community services and amenities!
A fully-furnished one-bedroom apartment with full kitchen and all the amenities that residents enjoy, including activities, social functions and assisted living services are available for those taking advantage of a respite stay.
Your stay also includes:
Three restaurant-style meals per day.
Transportation to medical appointments.
All social, wellness, and spiritual activities are offered.
Assisted living services are included, such as assistance to and from the bathroom, medication reminders, shower assistance, etc.
An assessment by our Assisted Living Director is required before the stay begins to determine if assisted living services are required.
Residents who access our health services take comfort knowing they receive remarkable care from an experienced and compassionate team.  We strive to create an environment that promotes quality of life and freedom of choice. Health Services are there if and when they are needed. Sayre Christian Village has been enabling residents to age in place for 40+ years!
We are blessed to have a full-time Chaplain on staff to be a part of your spiritual journey, to lead worship and weekly Bible studies.
Frequently Asked Questions
What Friends & Family Say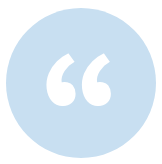 A very close friend of ours lives here now and we're so grateful this place exists. He's very well taken care of and loves being there. The staff is excellent and it's a good community. Clean and well kept. The surrounding campus is nice too, and it's in a decent neighborhood. We're very happy with it.
Aaron Jones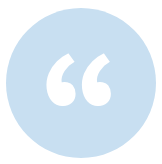 I love everything about Sayre Christian Village. All the steps that have taken and are taking to keep COVID out are truly impressive. Also, I believe their faith-based approach to care giving gives them a leg up.
Biff Buckley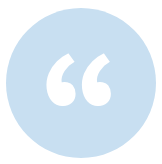 I have had the pleasure of seeing the care that Friendship Towers gives to their residents. The staff truly cares for the residents and their families. They have fun, engaging activities and the residents feel a great sense of community. A wonderful place for seniors to thrive!
Amy Broaddrick