Healthcare with levels, not limits.
Sayre Christian Village proudly serves residents of Fayette county and surrounding communities by offering a full spectrum of senior health care services fulfilled through our state-of-the-art Sayre Healthcare Center.
We are a community woven together with the highest standards of care, a loving environment, while providing all the comforts of home.
Situated in a quiet neighborhood on the south side of Lexington, the Healthcare Center is a peaceful environment in which every effort is made to enhance the physical, social and spiritual well-being of the residents.
Each day at Sayre Healthcare Center is an opportunity for joy!  We offer an array of exciting and thought-provoking activities to keep residents engaged. Three fresh, delicious, and well-balanced meals are crafted by a creative culinary team and served in our warm and family restaurant-style dining room. With a continued emphasis on health and wellness, our staff of professionally trained caregivers take an individualized approach for each of the seniors we serve at Sayre Christian Village.
Our caring and loving staff delivers 24-hour Skilled Nursing Care that empowers residents to live their best life.
Our memory care community is organized around the guiding principles of autonomy and dignity with a home-like environment.
Our award-winning therapy program offers physical, speech, and occupational therapy for both inpatients and outpatients.
We are dedicated to increasing independence, decreasing rehospitalization rates, and improving quality of life for individuals of any age who may need a short stay to recover from a physical life event.
Established in 1986, Sayre Healthcare Center has an outstanding reputation as a provider of long-term care and have grown into the largest Skilled Nursing facility in Fayette County at 164 beds. In addition, we offer Skilled Memory Care, Short-Term Rehabilitation, in-patient and outpatient Therapy, Respite Care, and a plethora of general life enrichment services to promote overall wellness.
We also provide two additional specialty services, unique to Sayre Healthcare Center:
Reflection of Life Community
Sayre Healthcare Center's Reflection of Life Community is a safe and secure memory care community for those residents who need 24-hour skilled care and specialized memory impairment programming. This concept of care has significantly enhanced the quality of life for these special residents and their families. The Reflection of Life care team has special, extensive training called the Best Friends™ approach to provide dignified, loving care to the residents they serve.
Palliative Suites
As the first of its kind in Kentucky, Sayre Healthcare Center offers its Palliative Suites, a private setting for residents who are nearing the end of life. It is a place where families can gather to be with their loved one in his/her final hours where privacy, dignity, and peace are fostered.
We are blessed to have a full-time Chaplain on staff to be a part of your spiritual journey, to lead worship and weekly Bible studies.
What Friends & Family Say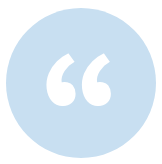 A very close friend of ours lives here now and we're so grateful this place exists. He's very well taken care of and loves being there. The staff is excellent and it's a good community. Clean and well kept. The surrounding campus is nice too, and it's in a decent neighborhood. We're very happy with it.
Aaron Jones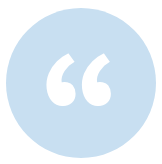 I love everything about Sayre Christian Village. All the steps that have taken and are taking to keep COVID out are truly impressive. Also, I believe their faith-based approach to care giving gives them a leg up.
Biff Buckley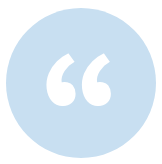 I have had the pleasure of seeing the care that Friendship Towers gives to their residents. The staff truly cares for the residents and their families. They have fun, engaging activities and the residents feel a great sense of community. A wonderful place for seniors to thrive!
Amy Broaddrick