Affordable Independent Living with HUD Eligibility Designed for Older Adults.
Forest View Apartments and Baunta Apartments are home to our independent older adults and/or for mobility impaired persons who require an apartment with accessible features. The buildings are classified by the United States Department of Housing and Urban Development (HUD) as Section 202 (Elderly) with Section 8 Assistance. As such, rents are subsidized by HUD based on household income.
To be eligible:
At least one member of the household must be at least age 62, or be mobility impaired (persons may be under age 62 if mobility impaired.)
Income must not exceed 50% of the median income for the Lexington, KY MSA
Occupancy Standard: No more than two persons in the household for a one-bedroom unit
Welcome Home to Good Living in the Kentucky Bluegrass
One and two-bedroom units
"Accessible" one-bedroom units
Full-size kitchen with range and refrigerator
Blinds, cable, and telephone hookups
24/7 emergency response systems
Individual climate control of each apartment
Keyed access for privacy
HVAC, water and trash removal included
Washers/dryers
Community gardens & outdoor dining patio
Service coordinator
Baunta Chapel
The Baunta Grill
Beauty salon
Transportation to shopping centers
Resident-Driven Activity Calendar
Transportation to Local Shopping
Cultural Outings and Restaurant Trips
Bingo and Birthday Parties
Take in lunch and a view! The Baunta Grill serves up delicious daily specials, soups, salads, sandwiches, and more in a large dining room with an entire wall of floor to ceiling windows overlooking a grand patio with a forest-like backdrop.  
Dine In at The Baunta Grill
Both Forest View and Baunta residents enjoy a very affordable dining menu for residents and guests. Many diners will come down for lunch and then take an entree to go for dinner when they don't feel like cooking! Residents may also opt to dine at Friendship Towers any time!
Your guests are always welcome in the dining room; this is your home. You might catch a game on the big screen, see a family gathering after church, or overhear lively discussion from one of the many clubs on campus at the Baunta Grill.
Diet Plans
Our campus dietitian works with our culinary team to provide choices which consider residents who have diabetic or other dietary restrictions.
Our dining menu is curated and provides well-balanced meals, yet remains affordable for residents and guests.
Private Events
Our dining director is eager to cater special private events for families and other groups you may wish to entertain. He will customize your event to your desires.
To contact the Dining Director, call (859) 271-9001 Extension 118 or email .
With the help of our full-time service coordinator, we make it possible for residents to age in place by connecting them to resources and service providers available within the community.
Housekeeping services
Meal services
Transportation and Escort services
Financial management assistance
Counseling and Support
Physical/Occupational Therapy
Medication reminders
Additional services depending on the resident's need
Providing information and help with Social Security, Medicare, Medicaid, supplemental insurances, food stamps, energy assistance programs, and etc.
Helping residents interpret mail, complete paperwork, arrange utility, phone and payment schedules
Arrange for an older adult companion or volunteers to visit with residents
Implementing mobile health services
Working with a resident's health care provider to ensure their needs are being met
Organize support groups that deal with topics such as grief, illness, depression, loneliness, vision or hearing impairment, and diabetes.
Residents who access our health services take comfort knowing they receive remarkable care from an experienced and compassionate team.  We strive to create an environment that promotes quality of life and freedom of choice. Health Services are there if and when they are needed. Sayre Christian Village has been enabling residents to age in place for 40+ years!
We are blessed to have a full-time Chaplain on staff to be a part of your spiritual journey, to lead worship and weekly Bible studies.
What Friends & Family Say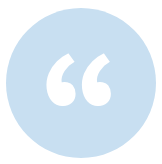 A very close friend of ours lives here now and we're so grateful this place exists. He's very well taken care of and loves being there. The staff is excellent and it's a good community. Clean and well kept. The surrounding campus is nice too, and it's in a decent neighborhood. We're very happy with it.
Aaron Jones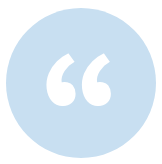 I love everything about Sayre Christian Village. All the steps that have taken and are taking to keep COVID out are truly impressive. Also, I believe their faith-based approach to care giving gives them a leg up.
Biff Buckley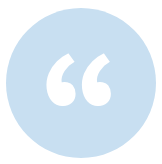 I have had the pleasure of seeing the care that Friendship Towers gives to their residents. The staff truly cares for the residents and their families. They have fun, engaging activities and the residents feel a great sense of community. A wonderful place for seniors to thrive!
Amy Broaddrick