Wayne B. Smith Compassionate Care Fund
Wayne B. Smith Was a Giver.
Wayne was known in the community for his humor and influence, but he was especially known for his generosity to those in need.
You may know him best as the first Senior Minister at Southland Christian Church here in Lexington, Kentucky, but Sayre Christian Village remembers him for his work here to benefit the campus.
To honor him and his generosity to Sayre Christian Village over the years, we created the Wayne B. Smith Compassionate Care Fund.
People often say that if Wayne were still with us, this fund would be empty BECAUSE he was so generous and compassionate that he would have given everything out as soon as it was given...and also have a list of who the next funds would go to as soon as they were raised!
It is in that spirit that we ask you to give generously as there is always someone deserving in need of compassionate care.
Wayne always said that one of the great privileges of his ministry was being a founding board member of Sayre Christian Village.
He was right there when it all began in December of 1972 and he always testified that Sayre was a blessing to so many over the years by providing independent living apartments, assisted living services, housing for those who need financial help, and a skilled nursing facility for older adults.
Wayne B. Smith was also formally honored when he was inducted into the inaugural class of Sayre's Hall of Honored Servants.
Wayne B. Smith "Leading with Kindness" Awards
The annual honor is bestowed upon outstanding individuals, groups, businesses, and organizations whose gifts of time, talent, or treasure throughout the previous year have benefited older adults throughout Kentucky.
Annual award winners exemplify Pastor Wayne's 'leading with kindness' first mentality.
Nominations are NOW OPEN for the 2023 Wayne B. Smith 'Leading with Kindness' Awards. The awards will take place on October 24th at 9 am at Friendship Towers. Nominate someone worthy today!
2022 WAYNE B. SMITH AWARD WINNERS
Barbara Burton (baptized 700 inmates)
Greg Horn (sending HOPE across the airwaves)
Brewster McLeod (providing employment dignity for differently-abled people)
Learn more about the honorees and their impact on the lives of Kentuckians!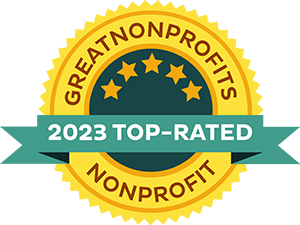 Donate
Your contributions are the reason Sayre Christian Village is able to provide hope, housing & healthcare to our community for 35+ years.
Volunteer
Give The Gift Of Your Time.
We welcome individuals interested in devoting some of their time to the residents of SCV!
Advocate
The mission of SCV is to serve Lexingtons older adult population as a nonprofit senior living community that provides hope, housing, and healthcare.